Fun Expected at 3rd Annual Halloween at Washington State Kids' Carnival – Friday, October 30th
Home » Blog » Washington's Best Weekend Events, Washington's Local Halloween Fun Guide, Little Ghost & Ghouls Corner , Press Releases, Halloween Headlines
October 19, 2015 By Wendy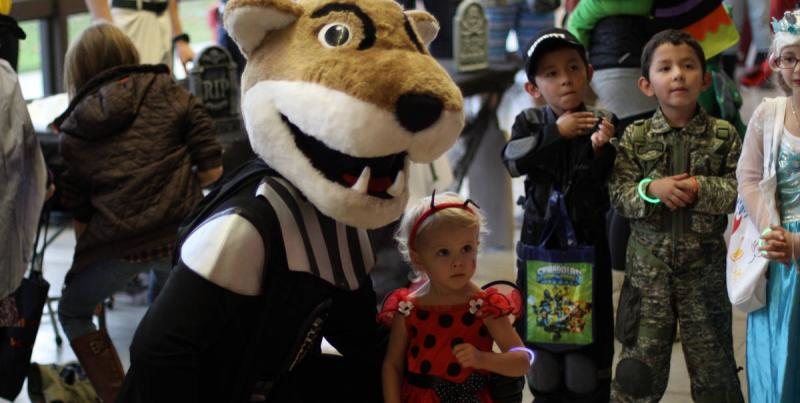 Photo by:
Washington State University Athletics
Washington State University Athletics has teamed up with ASWSU and the Center for Civic Engagement to host the 3rd annual Halloween at Washington State Kids' Carnival. The fun evening takes place from 5:30 – 7:30 p.m. on Friday, October 30th at the Beasley Coliseum concourse.
Butch T. Cougar – WSU's mascot will be present, along with booths set up for trick-or-treating and games. The booths are set up and run by students. The "best booth decoration" gets a $500 award prize to their philanthropy of choice.
While the carnival comes to an end at 7:30 p.m., the fun doesn't have too! Stick around for the free men's basketball exhibition game against Lewis-Clark State at 8 p.m. If volleyball is more of your sport, you can catch WSU Volleyball host UCLA at 7 p.m. at Bohler Gym.
Attendees to both the kids' carnival and volleyball match may also pick up vouchers for complimentary youth tickets and purchase up to two $15-adult tickets for the WSU Football game – hosting Stanford, on Saturday, October 31st at Martin Stadium.
Let us know if you'll be out to enjoy the fun at WSU!