Haunted Houses & Halloween Attractions in Washington
The quick and easy way to find all the exciting Halloween attractions in the State of Washington area for 2023! Halloween is just around the corner, and if you're looking for some spooky fun then you've come to the right place. We've put together a list of local Washington haunted houses, hay rides, spook walks, and more for the scariest day of 2023! Check out all the attractions below - there's something for everyone!
Halloween 2022 WAHauntedHouses.com attracted over 48,554 visitors.
More...
Featured 2023 Halloween Events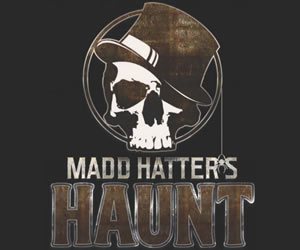 Washington Halloween Events
Halloween event list including haunted houses, corn mazes, hayrides, spookwalks, home haunts, and more.
Washington Real Haunted Places
Check out Washington's Real Haunts, where ghosts, ghouls, and apparitions make their home year round! Across Washington, there are tons of houses, cemeteries, and places that are truly haunted - get all the gory details about Washington's Real Haunts right here!
Discover the Best and Scariest Haunted Houses and Attractions in Washington State Looking for something spectacularly spooky to do this Halloween? Haunted houses have long been a staple of Halloween tradition, dating back at least a century. It's only been in recent years though that the phenomenon has really exploded.

If you've ever been to a Washington state haunted house, you already know what an amazing, mind-bending experience it can be! And if you haven't, you're in for a real trick and treat! What's It Like to Go to a Haunted Attraction? Picture the scariest horror movie or video game you've ever played, and that edge-of-your-seat fright that plays to your deepest fears. Now imagine being able to step inside that imaginary world and become a part of it. Imagine if you could battle your way through zombie hordes, or run from ghosts, monsters, serial killers, ghouls, and witches. That's what haunted attractions in Washington state allow you to do! You get to step inside a haunted house, forest, asylum, farm, or other terrifying setting, simulated by talented actors with amazing costumes, props, and special effects. Haunted attractions these days can be amazingly realistic, thanks to advancements in special effects lighting and sound equipment. Any horror movie or video game you've watched or played will totally pale in comparison to the walk-in scare experience where you get to participate. There Are Many Different Types of Washington Area Haunted Houses & Halloween Attractions! No matter what you're in the mood for, there is a haunted attraction to match.

Here are some of the most popular types of Washington area haunts. When you step into one of these attractions, you will be leaving the ordinary world behind. Washington Haunted Trails and Spook Walks Have you ever been on a dark forest trail alone at night, and suddenly had that prickle on the back of your neck, and that fear that something is hunting you through the shadows? Imagine the terror of walking down a haunted trail through a spooky forest in the dead of night—where anything could (and will) jump out at you. You really are being hunted through the darkness, and you never know what you'll encounter around the next bend. Washington Haunted Corn Mazes If you've ever spent any time out in the country, you know just how creepy cornfields can be, especially at night. Picture how your heart would race if you found yourself lost in a haunted corn maze, where anything could be lurking between the rustling stalks … these can be some of the scariest attractions around, but corn mazes for kids are also popular attractions for your little ghost or ghoul. Washington Zombie Hunts & Shootouts If you're a fan of Call of Duty or other zombie-themed shooting games, you know just how addicting and fun it can be to take on hordes of the undead as they try to overrun you. Now you can arm up in real life and a stand against the undead invasion! Imagine a paintball shootout against a zombie horde, standing side-by-side with your companions and fending off the invaders. You're not going to find a Halloween thrill that offers more in the way of audience participation and action-packed fun! Washington Haunted Houses.

This is the classic haunt experience, taken to new levels of fright! Take a tour of a Halloween haunted house or mansion where the rooms are alive with unimaginable terror. These atmospheric haunts will immerse you in a dark, unsettling, confined environment where you come face to face with your fears. While many haunted houses are manors or mansions, you will also find barns, asylums, theaters, morgues, and much, much more. Other fun and scary haunted attractions in Washington state include home haunts, theaters and plays, haunted hay rides, scream parks, and pumpkin patches. There is something for everyone! Fun for Children and Adults One of the best things about Washington Halloween haunted houses and events is that there are options for every age group

Remember when Halloween was just for kids? That's no longer the case, since many Halloween haunts are incredibly realistic and terrifying. In fact, there are some haunted attractions which are best for adults only, and are so terrifying that even the steeliest soul will find himself screaming uncontrollably! Many Washington Halloween haunted attractions are more moderate, however, and are perfect for kids and adults. Some are best for older kids, while others are geared at younger children as well. Here at Washington Haunted Houses, we offer the premiere guide to all of the state's spookiest haunts. You can browse our site by area to find the attractions closest to you, or you can locate haunts by event type. On our site, you can view descriptions and read reviews. Find out which attractions are the most terrifying if you are looking for the fright of your life, or check out fall attractions which are suitable for families and offer kid-friendly fun. Prices and Dates Most Washington state haunted attractions operate from late September through early November. Some haunted houses remain open across that entire timeframe, while others may only be open for a few weeks or even just several days. On our site you can see the times and dates for all of Washington's best haunts, and you can also view prices. Some haunts will only cost you around $5-$10, while others will run you as high as $40. How long do haunts last? Some haunts are very quick; you are in and out of the haunted house in a matter of 10 to 15 minutes. Other haunts offer you a half hour or more of spooky, fright-filled fun. Many haunted trails are around a mile long, but you'll find shorter trails as well. So what are you waiting for? Browse through our categories, and start marking out dates on your calendar. Get ready for a Halloween season full of fun and fright like you've never experienced before. It only comes once a year and it's over too fast, so enjoy the season!