Five Frightfully-Cute Felines Who May, Or May Not Be, Feeling the Halloween Spirit
Home » Blog » Halloween's Hottest Trends, Halloween Headlines
September 10, 2015 By Kelly T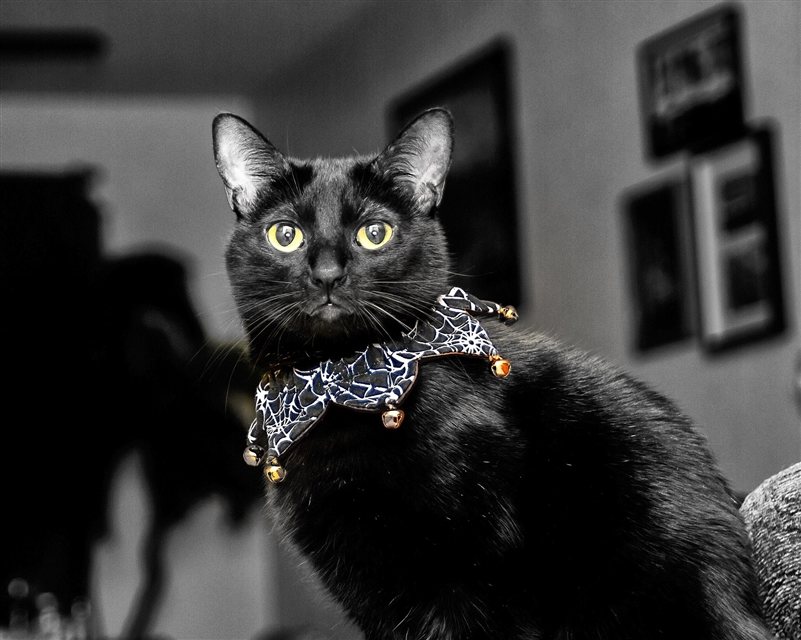 Photo by:
Kenneth Hagemeyer via Flickr
In addition to looking forward to checking out all of the great Halloween costumes that people are going to be wearing this year, many also cannot wait to catch a glimpse of all of the spooktacular pet costumes! It seems like every Halloween season that comes and goes brings more and more creative costume ideas and inspiration. Not to mention annual costume parades and contests all about showing off your pet's latest Halloween get-up.
From devilishly adorable dogs, to frightfully-cute cats, it's always a joy to see someone's pet adorned with a hat or cape in the name of the Halloween spirit.
Tell us, which of these kitties do you think is truly feeling the Halloween spirit? Will you be dressing up your pet this year for Halloween?