Five Magical Disney Themed Jack-o-Lanterns
Home » Blog » Halloween's Hottest Trends, Little Ghost & Ghouls Corner , Scary-Good DIY Ideas
September 4, 2015 By Kelly T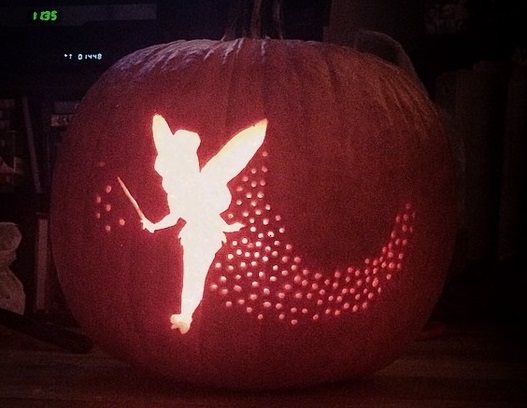 Photo by:
Instagram User @karina_branson
Halloween may be the holiday of tricks and treats, but it's also the one time of year you get to see really awesome Jack-o-Lanterns. For many the annual barrage of Jack-o-Lanterns, ranging from the cute all the way to the creepy, is a much anticipated sight, and for Disney fans, that anticipation is no different. Of course not everyone can make their way over to the theme parks in FL and CA to take in all of the phenomenal pumpkin character creations, but many crafty Instagram users have some truly magical Disney themed Jack-o-Lanterns of their own to show.
Flip through our gallery and let us know which of these Disney pumpkin designs you like most!