End of Halloween Season at Nile Nightmares Haunted House Filled with Frightening Fun
Home » Blog » Washington Haunts: An In Depth Look
October 25, 2017 By Haunt News & Press Releases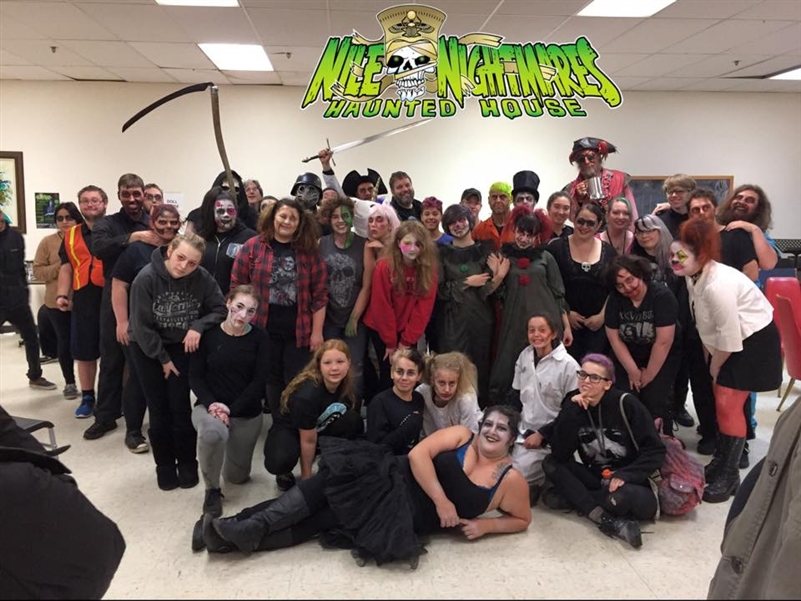 2017 Cast of Nile Nightmares Haunted House
WAHauntedHouses.com recently sat down with Peter Pawlicki of Nile Nightmares Haunted House, to discuss what's new at Nile Nightmares Haunted House for the 2017 Halloween Season! Located in Mountlake Terrace, this haunted attraction features six different haunts all at one great location. Will you be able to handle them all?
What's new at Nile Nightmares Haunted House for 2017? Do you have any new rides, attractions, or special features that Haunt Seekers should know about?
We have a brand new attraction for 2017- The Doll House. Ever have a nightmare that you can't wake up from?
What are you most excited about for the 2017 Halloween Season?
We can't wait to show off all the new sets and makeup looks this season!
What differentiates Nile Nightmares Haunted House from other local haunts in Washington?
Nile Nightmares is located on 40 acres in the heart of Seattle's urban sprawl. Because of this unique location we are able to provide a large, immersive Haunt to the greater Seattle area. This location makes it possible to provide indoor attractions and also includes an immersive outdoor trail area with thematic vignettes such as Ballinger Cemetery and The Witches Woods. The Haunt includes a 3D maze. Custom logo 3D glasses are provided free of charge for use in this area, which features artwork from local artist and "Skin Wars TV Show" contestant Dutch Bihary. Local artist Kurius Karissa added her own style to the scene with a 20' long 3D mural. Featured in the Toxic Waste Dump area. In addition we were fortunate to have Kierstin La Patka on our team. Kierstin was runner up on the latest edition of the TV Show "Face Off". Kierstins work can be seen in the Infernum scene.
How long has Nile Nightmares Haunted House been in business? Can you tell us a bit more about Nile Nightmares Haunted House's history?
We are celebrating our 7th year in operation at the Nile Golf Course in Mountlake Terrace, WA. What started as a small family friendly Haunt has evolved into Seattle's premiere indoor/outdoor haunted experience. Along the way we have picked up a talented team of artists and actors, whose dedication to their craft shows in the detailed sets, makeup and costuming.
What's your favorite experience since opening Nile Nightmares Haunted House?
I love seeing the excitement in so many faces as they forget their day to day life and to our world our of hyper reality!
How long is a typical haunt experience at Nile Nightmares Haunted House from start to finish?
We offer indoor waiting areas in a Mansion themed scene. We also add queue line entertainment, so even while waiting for your chance to experience the best Haunted House in the state, you are already immersed in it! Once in the Haunt itself each group of guests embarks on a self guided tour of the six attractions and the Nile grounds. The amount of time in the Haunt itself varies from 20-30 minutes depending on your pace. We won't rush you, but many end up running!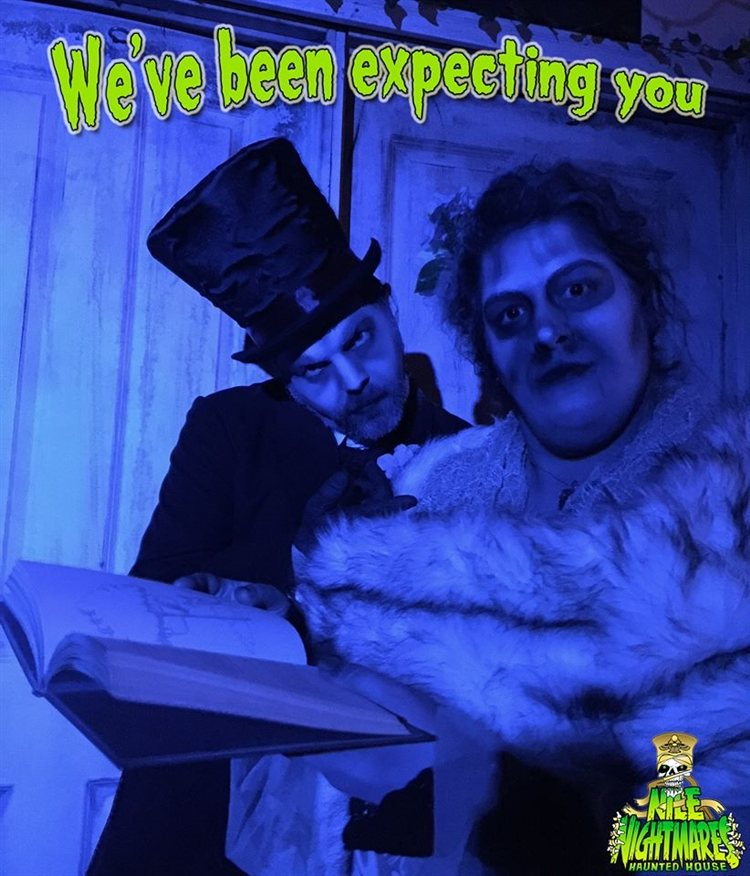 On a scale from 1 to 10, how scary would you say Nile Nightmares Haunted House is? Why?
We specialize in exploiting your phobias and revealing your hidden fears. 1-10 scale? You be the Judge!
Does Nile Nightmares Haunted House's property have any real haunted history? Do you have a spooky encounter you'd like to share?
It is well known that the site of the present day Ballinger Asylum was formerly used as a sanitarium during an outbreak of an unknown virus in the late 1800's. The virus was said to have caused insanity in anyone that was infected. The spirits of the victims are still said to haunt the grounds!
What inspired you to open up a haunted attraction? What's your favorite part of the business?
The main reason is to provide a creative outlet for local artists, and to allow the public to experience the best that a Haunted House has to offer.
How has new technology (i.e. animatronics, special props, etc) helped you to enhance Nile Nightmares Haunted House?
We are an actor based Haunt that doesn't rely solely on technology for scares. That being said, we do employ any number of projector effects, pneumatics and other high tech props and control systems to enhance the guests experience.
Can Nile Nightmares Haunted House accommodate large groups? How many people can experience Nile Nightmares Haunted House together as a group?
The best experience in the Haunt is with smaller groups of 6 or more. Bring as many friends as you want. We will organize you into appropriately sized groups in the queue line before you enter. We do offer group rates for 20 or more guests.
Does Nile Nightmares Haunted House offer any special deals, discounts, or coupons?
Keep your eyes and ears peeled! We release promo discount codes throughout the season on social media and other outlets.