Haunted Lodging: Sleeping with Ghosts in Washington
Home » Blog » Washington's Local Halloween Fun Guide, Washington Haunts: An In Depth Look, Paranormal Headlines, Washington Haunt News
August 24, 2015 By Kelly T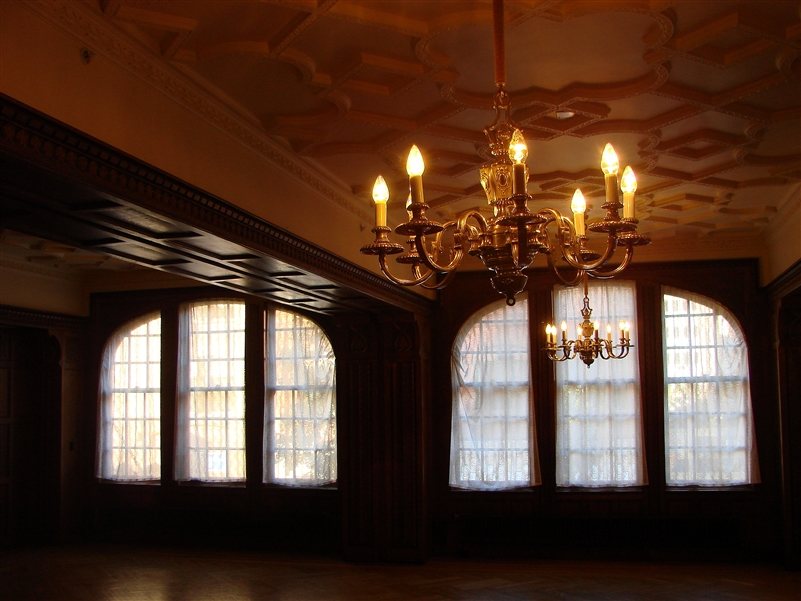 Photo by:
Adam Jones via Flickr
While watching a scary movie, or visiting a haunted house, are both great ways to get a scare, how about physically staying at (and sleeping in) a supposedly haunted place? Now that's really scary!
Washington State is no stranger to eerie tales, haunted houses and spooky folklore. It is also home to various hotels, inns and resorts with less than pleasant histories, which since, have transformed into haunted realities. Here are five different Washington State accommodations to visit for a good scare, a satisfying stay and an unforgettable experience.
Mayflower Park Hotel - Seattle
The Mayflower Park Hotel opened in 1927, is the longest continuously operating hotel in Seattle and the home to some paranormal activity. Room 1120 in particular has been the source of many paranormal occurrences. Guests of the hotel have described feeling a strange presence in the room, though thankfully, all felt it to be benign.
Davenport Hotel - Spokane
Built in 1914, this historic hotel has seen many famous faces throughout its over 100 years of existence, and some tragedy too. Accounts of phantom shuffling, like that of a group of people dancing, have been experienced at the hotel and many other inexplicable junctures. Louis Davenport and his wife both also died in the hotel, in Suite 1105, their personal room.
Thornewood Castle Inn - Lakewood
You'll be living in the lap of luxury in this gothic-style castle brought to life by original owner Chester Thorne. Don't forget though, ghosts roam those halls and many strange happenings have been reported on this property, including sightings of Chester's wife Anna. Oh, and did we mention this is also the location where Stephen King's TV miniseries "Rose Red" was filmed?
Tokeland Hotel - Tokeland
Be sure to ask for room seven when making a reservation at this Washington hotel. Rumor has it that a murder took place in room seven many years ago and spirits still haunt the premises. Scott White, owner of Tokeland Hotel, too has experienced paranormal occurrences while running the hotel and his wife has reported seeing several ghosts.